My friends and I were looking for a weekend getaway from the hustle and bustle around so that we could just relax some place nice. Out of several houses that were listed on this site, "Devrai' caught our eye. We were hoping that the pictures did actually match the real thing-and it did! Vodafone and Airtel networks did not work here at all and hence it was truly the best experience for all of us to spend time together. The hosts and caretakers of this house were very gracious...any query we had w.r.t finding the place/amenities was PROMPTLY responded to in detail (Mr. Gadkari). We didn't have the need to call the hosts for anything. As mentioned in earlier reviews as well, the plot and house is very well maintained. It was very neat and clean. The food cooked by the caretaker was indeed delicious. It definitely felt like home away from home. Overall - a great place for family and friends to spend the weekend on.

The best part was the ambience. Loved the cleanliness around the cottage. In spite of having small area everything was well managed. The room was well managed. Perfect for two people to accommodate.

We had a great stay at Devrai Farm house. The cottage was clean and neat and the adjoining land around it was beautiful. Riddled with coconut trees, hammocks and sitting areas- Devrai farm house is just a 10min walk away from the sea and you can even see the sea from the balcony! The hosts do not live on the property but were extremely prompt with their responses and had great communication. I would recommend this place to everyone visiting Kashid!

The farmhouse was beautiful and exactly as in the pics. Shravani was a great host and communicated immediately after booking online with all details, nearby places, what to expect etc.. In fact a day before the travel, I even received and SMS regarding the road condition! Superb! The stay was comfortable.

It was as we had expected. It was secluded, quiet, small and beautiful. The hammocks, cots in under the trees were a great addon. The room was small, quaint and adequate for two people. We had already received few instructions from the host for arriving their with some detour instructions too because of the road work that was ongoing. For anyone planning to visit this place a personal tip, have food at their place. The caretaker's wife prepares amazing food.Its awesome and they take your order and prepare it to their best! We had the most scrumptious and tasteful fish fry and fish curry there. The caretaker and his wife are very helpful and will help you in all ways possible. Since the location is a bit off the main area there aren't much options in case of things you may need so stock up anything you may need before you reach there. You have to take the night out on the terrace to watch the stars which are non-existent in our cities, its beautiful and you can spend hours looking at them as me and my wife did! Another tip, they have cemented bed area on which you have the mattress put so if you find it uncomfortable they do provide you with an extra pillow and mattress, so use it if needed. All in all a great place to unwind and all the nearby places are wonderful. Kashid beach and Murud beach are nearby. The place is very neat and you have option of campfire if need be. They have light music(radio station) playing outside if you need any music cravings. Recommended by me for sure. Will be visiting again soon and will definitely be staying there again to cherish the amazing food, location and their hospitality.

Excellent place to stay and explore Kashid, Revdanda and Nagaon beach, Korlai fort and Korlai light house. - Garden is very well maintained. We went there with our child (2 yr old) who enjoyed the garden and pets a lot. - Caretaker is also good and friendly. They even allowed us to make few calls through their cell phone as our cell phones did not have network. - Although hosts do ont stay at the place, they are available on call and are helpful. They allowed us late check-out as our vehicle could not reach in time to pick us.

Devrai is one of the calmest and cosiest place i've been to in Kashid. Absolutely mesmerising ambience, good use of space, lush green plantation everywhere and innovative use of old stuff. Ideal for 4 to 8 friends who just want to relax for the weekend as the place has no restrictions except for damaging the property 😀

This is am amazing place very beautiful and very systematically maintained. Hygiene,cleanliness,caretaker,food,stay,greeting,drinking water.Everything is taken into consideration very nicely. Extremely friendly & helpful caretaker.You guys will definitely fall in love with the environment, ambience.Very genuine people everything was worth the money within a budget.Every conner of the place is simply clean and (URL HIDDEN) was not just customer satisfaction but customer delight.Hope you guys will maintain it cuz I am looking forward to visit here again and again.

We spent 2 nights and 3 days at Devrai cottage. Right from the enquiry and booking, the owners were very cordial and prompt in their replies and accommodated our requests. They ensured that our stay was comfortable, hassle-free and were also flexible w.r.t the check-in, check out timings. The caretaker Mr. Surve was also very helpful and prompt. They served simple, home-made veg meals. About the property - The cottage and the garden around are simple, clean and well maintained with all the basic amenities. It is perfect place for a calm and peaceful vacation with a beautiful view of the star-filled sky at night from terrace. The farm house is close to many beaches and forts like korlai beach, korlai fort, revdanda, murud, kashid etc. We would definitely recommend Devrai Farm house for the courteous owners, caretaker and the amazing property!

Beautiful place, very close to the beach. The caretaker is very warm and friendly. We really enjoyed our stay!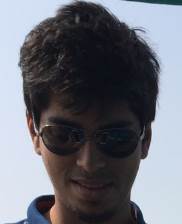 So we visited this resort with a huge group of 25 people for a 1 night stay. We had booked the entire place which consisted of a bungalow and 2 cottages with ample garden area. The caretakers and the owners were very helpful and guided us on every path. They did tell us in advance only that they won't be able to provide food for 25 ppl,so they told us to visit A restaurant called Konkani which was mind blowingly cheap and tasty Overall I would conclude that the place is easy on pocket and wonderful for huge groups and is also near the beach which makes it perfect. Thank You

Devrai was a fantastic experience. The whole farm house is very superiorly well maintained. It was very neat. The food prepared by the care taker was amazing. Moreover, he was very helpful and helped us with the necessary transportation in and around the property promptly. The rooms and the entire bungalow was very spacious and tidy. Moreover, the host (Mr. gadkari) was also very prompt in his replies. I highly recommend this place for a weekend get away near alibagh.

I had been on a 5 day leisure trip to Konkan with my wife & 2 kids. We stayed at some popular hotels at other destinations during our trip, however our fondest stay was at Devrai farmhouse. The place is perfect for a peaceful & tranquil holiday. It is also very kid friendly with swings & slides. There is also a young & genial dog for company. The caretaker Mr. Nilesh Surve was courteous. Since it was an off season, we were the lone occupant of the entire property & I guess it helped us getting a prompt service. The entire interior setup is well planned covering all the basic necessities for a comfortable stay & also giving a homely feeling. The exteriors are well designed too giving the required farm-housey feel. Liked the level of engagement of the host- Mr & Mrs Gadkari. They were clear & prompt in all communications which was very reassuring. We were advised to carry certain mosquito repellants like Odomos in the advisory issued by the host. We feared the worst, however despite being surrounded by greenery we didnt encounter a single mosquito during our stay showing by & large how well the property is maintained. It was a pity we stayed only for one night here. Would like to try & plan for more no of days in our next visit maybe with an extended family & at the bungalow.

A very cosy cottage, great for a laid back and read a book holiday. good food joints nearby and maadi (local konkani drink). I suggest the murud beach and janjira fort for a drive down and take a look. great hosts.

Devrai Farm House receives coveted TripAdvisor Certificate of Excellence
TripAdvisor has given Kashid Beach vacation rental Devrai Farm House its exclusive Certificate of Excellence accolade – presented to the best of TripAdvisor Rentals' hundreds of thousands of homes. The Certificate of Excellence is given annually to those properties that provide consistently outstanding experiences and whose owners offer first-class customer service to their guests.
Laurel Greatrix, Communications Director, TripAdvisor Rentals, said: "We're excited to recognize and honor the top homes and homeowners on our site. This is a hard-earned accolade, and we'd like to thank these property owners for their dedication to providing travelers with consistently outstanding experiences."
The Certificate of Excellence recognizes properties that meet strict criteria, which take into account customer service as well as quantity and quality of reviews.
---
Overview
Bid goodbye to the worries and hurries of city life and escape into the lap of nature at our farm-house near Kashid Beach. No lavish promises of élite hotels; just a cosy, rustic home-stay that exudes the warmth of a home away from home. Replete with all the basic amenities, our farm-house offers the joys of simple living and unmatched comfort. With living space enough for two to three families, this wonderful weekend retreat is great for get-togethers. Let your mind wander without a worry, as the soothing sea breeze calms your nerves. Take your family for a memorable day full of lazing in the sand, splashing in the waves, picnicking till sunset at the spectacular Kashid Beach and other attractions and return refreshed.
---
Why to go
A great budget place for a perfect family/friends group outing.
Replete with two large bedrooms and can easily accommodate from 8-12 people.
Enjoy gently swinging hammocks, resting on a bed of sand and an exciting game of badminton with your family in the spacious courtyard.
Get away from the city hustle and enjoy the soothing positive vibrations amidst lush greenery.
---
What to know
Ours isn't a commercial property, but a homely farmhouse that offers simple, basic amenities, letting you enjoy a quiet stay amidst natural surroundings.
Caretaker family is present 24×7 on premises.
The caretaker can cook veg/non-veg meals charged at actuals.
Food can also be ordered from the 3-4 hotels nearby.
Amenities:
Ideal for groups up to 12 people, 2-3 small families, seniors, children, practically everyone

Check In:

Anytime after 1PM

Check Out:

11AM

Property type:

Entire bungalow

Bathrooms:

2.5   

Beds:

3

Air-conditioning, free parking, television, hot water, big refrigerator, water purifier
Inverter backup
Caretaker and meals on premises
Hammocks, swings, wave slide and water pad in the garden
Wi-fi coming soon
Pricing :
Rs 7000/- on weekends and holidays, 5500/- on other days
Please check with us for the exact price.
---
What to do
Spend a relaxed weekend with your family, surrounded by lush coconut, banana, chikoo and mango trees. Sway with the wind in a hammock, resting in the cool shade of the trees and recharge the spirit. Stretch in the shade of a colourful umbrella, as you relax on the creatively designed tyre seats, which add to the rustic decor of the farm-house. Children will love the spacious courtyard and enjoy playing on the swings, hammocks and slide in the garden. You can revive your family bonds, singing and dancing around a simple campfire or have an open-air cookout at the tandoor! You can visit the sun-kissed Kashid Beach every morning, or recharge your tired nerves basking in the sunshine, on the porch.
---
Near by Attractions
You can find abundant wildlife and enjoy excursions on nature trails in the Phansad Wildlife Sanctuary that is quite close by. History lovers can visit the Murud-Janjira Fort (30km) and the Revdanda Fort (5km). Kashid Beach (9 kms) and Korlai Beach (3 kms) are just a short drive away. You can also satiate your craving for the sea at the Korlai and Nandgaon beaches. The Birla Mandir and Siddhivinayak Temple at Nandgaon are must-visit religious spots for devout travellers.